Names like The Devil's Backbone and The Devil's Garden are not especially welcoming and they are not places that are easy to find on a map; but they are pretty great places for a heart-pounding adventure. I'll admit it, I wasn't particularly excited to spend countless hours off-roading in the middle of the hellish Utah desert. After all, beaches are beautiful, and mountain views are lovely, but something about the desert always seemed, well—rather boring. There is no water in the Grand Staircase Escalante Monument. There's no cell phone service, and no stops for gasoline for an extensive number of miles. A deserted park ranger station and road grader both seemed like bad omens. Getting lost on the rough unpaved roads in the desert wilderness didn't seem like a good idea . . . but if there is anything that I've learned while traveling it's that feelings like that often mean that you're about to live through something that you will be talking about for years to come. We pressed on.
 Sometimes beauty can be found in the most surprising places.

I was convinced that I had left Earth entirely. It was like a different planet. It's closer to a beautiful version of Mars than to  any other place I've seen on Earth before. Iron-oxide turns the rock formations alien colors of orange and red. Shadows cast hues of purple on towering rocks.
Coyote, cougar, and enormous deer tracks proved that we were not the only life forms to brave the desert drought and heat. The colors of the rocks give you a shear sense of freedom when you soak in their colors under the bright blue sky. The maker of the universe did it's finest architectural work in the Grand Staircase Escalante and Bryce Canyon State Parks.
I blame an unexpected encounter with a park ranger for the panic attack that my (usually fearless) husband had over the shear cliff drop offs on both sides of an off the beaten path called The Devil's Backbone. But I also blame that park ranger for one of the grandest and most memorable adventures that we have ever had. The trail was complete with a gut wrenching, narrow, one-lane bridge (with no guard rails), high above the Box-Hollow Wilderness. Tires sliding, our heavy, over sized, rented, SUV barely made it through the roads that have a tendency to collapse. But with great risk comes great reward: my worries disappeared when I stepped out of the car to marvel over some of the most breathtaking views that I have ever seen.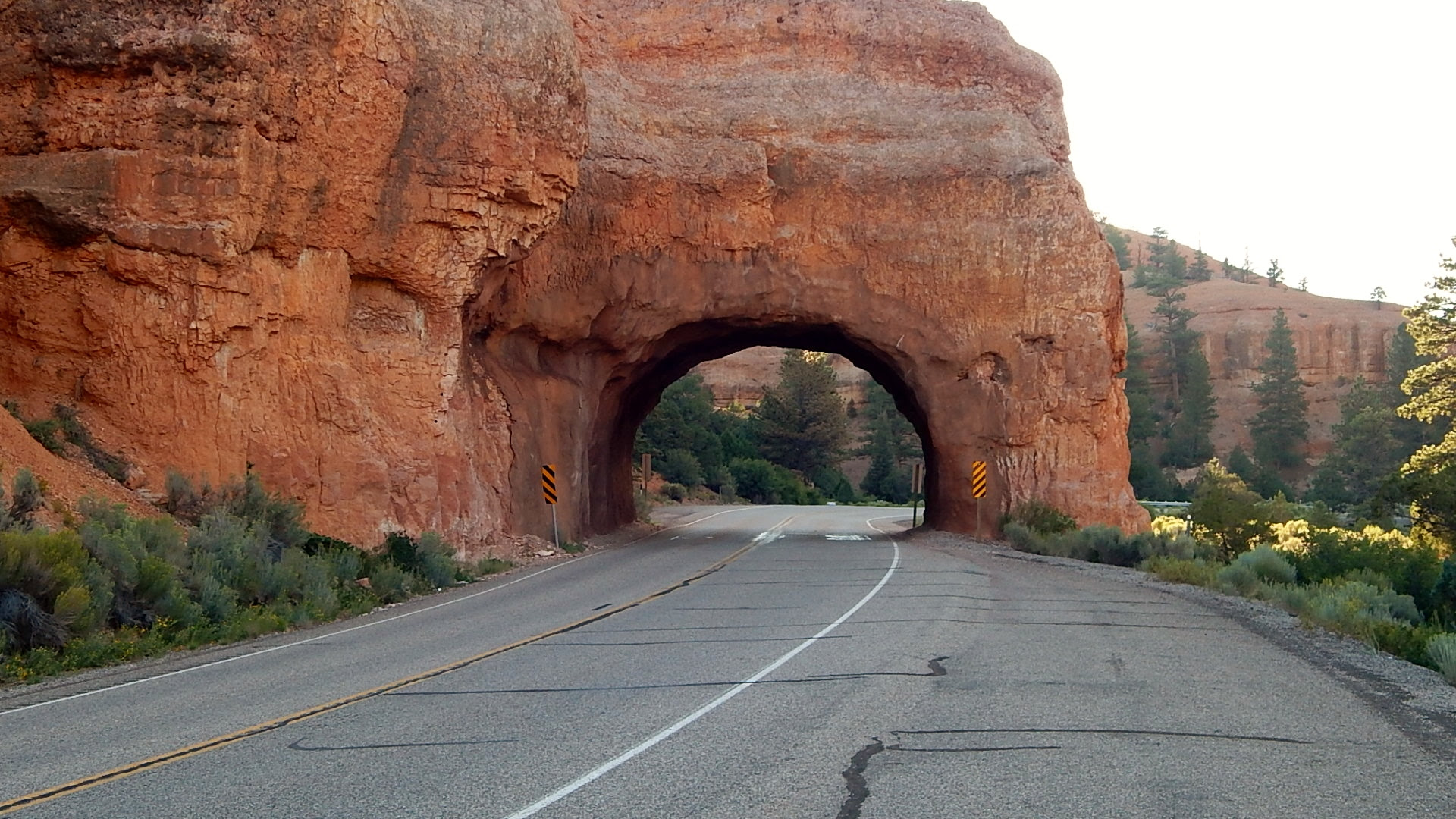 After this adventure I really do not quite understand the obsession over the Grand Canyon.  I mean, I've been to the Grand Canyon and the views just two hours north put it to shame. So my mission is to convince you to go out and get out of your comfort zone. Go off of the beaten trail, and blaze your own. Go somewhere that you don't expect to find beauty, and find it.